Friendly collection
DSO Expert manages and automates all the procedures involved in invoice collection (from issuance to declaration of debt) whoever the company contact (ordering party, delivered, invoiced, payer or mandated party).
Each collection scenario is adapted to the customer type, payer profile and credit risk ratio…
The scenario is established per client, company or Group depending on the status of the invoice (dispute or in order).
Integrated disputes management
DSO Expert organises internal reminders (disputes) as well as external reminders (debts).
To increase reactivity and using its "full Web" accessibility, DSO Expert provides each company representative with a secured space in which to check all the disputes that have been assigned to them and in which they indicate their answer to automatically activate the next stage in the collection process.
Performance management and tracking: Business Intelligence Module
"Décisionnel" (Decision making) is the statistical data model and the reports library which enables the user to analyse the performance of collection, risk and dispute management.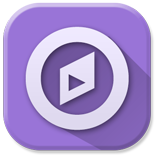 Competitive advantages
DSO Expert has successfully passed the most strenuous tests with millions of customer accounts and of course millions of elements handled; invoices, cashing and accounting adjustments.
DSO Expert has proven itself to be the most robust tool on the market. It provides the best functional security, in particular for companies with:
A lot of customers
Several (a lot) of locations
A lot of (small) invoices