DSO Risk is the module for managing customer credit risk. It can only be used in association with DSO Expert.
The automation of operations enables the Credit Manager to anticipate and/or focus on negotiating risky outstanding debts.
Customer profile analysis
Credit review planning
Credit risk management
Credit limits exceeded
Workflow
Credit insurance, credit rating and credit guarantee follow up
Reports, customer credit risk balance
Liabilities management
Credit Committee organisation
It produces the following progress reports:
The Aged trial balance is calculated on your own segmentation (product, market, clientele, customer portfolio, company, group, subsidiary, sales team,…) and posted according to your analysis schedule
The Customer credit risk balance shows customer debts, overruns and estimated liabilities depending to your selection criteria
The Outstanding credit report identifies the progress of the reminder process, and enables you to define new actions.
The Estimated liabilities status allows you to follow and simulate customer liability estimations according to your criteria (on a statistical and/or individual basis)
The Overruns status details outstanding debts, overruns and the relevant guarantees
The DSO analyses the rapidity of payment for a chosen period, according to your specific segmentation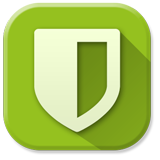 Competitive advantages
DSO Risk is designed to interface with the IT systems of the principal credit insurance companies and commercial information providers.
DSO Risk enables you to create and manage your own scoring system.